L2S
An official communication and archiving tool
About
Designed to comply with the requirements stated in the Joint Operating Agreement
An official communication and archiving tool for interaction in the joint ventures on the NCS.
Use of L2S is based on acceptance of and adherence to policy principles and common work processes.
Data from Norwegian Deepwater Programme and Outcrop is available in L2S. 
Outcrop
Over the years a relatively large amount of data has been collected from outcrops, both by oil companies and consultants/universities. Force SedStrat initiated an activity in order to utilize outcrop data more effectively. The goal was to build a system of database and viewer, together with a link to reservoir modelling software tools, to make it possible to bring statistical data/3D-models from outcrop data to the reservoir modelling process as well as populate the database with data from outcrops.
Norwegian Deepwater Programme
A cooperation programme on data acquisition and development research to ensure a coordinated approach for work of common interest and value. 
The Norwegian Deepwater Programme was founded April 1996 on the same scheme as used by licenses on the NCS in the period 1980-1994 (OKN-Operators North of 62°N). The deep-water licenses in Norway joined forces in order to carry out cost effective preparations for safe and efficient drilling and field development, mainly covering an area between 62°N and 69°N, from the continental shelf at 400 m water depth to the abyssal plain at approximately 2500 m.  
The Norwegian Deepwater Programme has so far been extended five times. Phase 5 has come to an end and in September 2016 the programme was completed.
✓ Decommissioning
✓ Development
✓ Exploration
✓ Operations
✓ Pre-award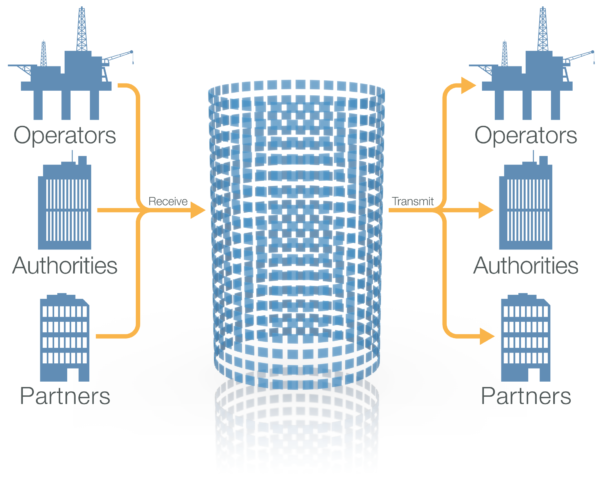 ---
Best Practice
Best Practice Work Processes in licenses on the NCS
The best practices will improve alignment, collaboration and standardization of routines which will benefit operators, partners and authorities in the licenses. The recommended best practices are to be used for improving license management and are not legally binding.
---
Benefits
An operator independent platform with standardized structure across joint ventures
Operator independent platform with standardized structure across joint ventures.
Archive with high integrity.
Facilitates the authorities' right to observe the progress in a license, ensuring that it is both time and cost efficient.
Affects the whole lifecycle of a field and all parts of the organization.
Joint venture history throughout the lifetime of a license.
Meets information management requirements.
Simplifies the information sharing tasks required to keep all the parties in a joint venture equally informed.
Provides secure cross company information sharing.
---
---
Support
Contact information
Service
Camilla Lorentzen, L2S Service Responsible
+47 936 05 542 / camilla.lorentzen@offshorenorge.no
Support
Monday – Friday (08:00 – 17:00)
+47 51 22 26 22 / servicedesk@l2s.no
First line contacts are super users in your own company, who will escalate your case to L2S Servicedesk, if needed.