ILAP
Transfer schedule data between planning tools efficiently
About
The ILAP interface translates the schedules from commercial planning tools to standard format, readable to other planning tools also equipped with the same interface
By installing the ILAP adapter, the files can be imported and exported to different tools. Currently, the ILAP Schedule Exchange interface is available for SAP, Safran, Primavera, Microsoft Excel and MS Project, and it provides easy and fast sharing of quality planning data, both within and between organisations, to enable safer, faster and better decisions.
The current adaptor is a desktop version with limited scalability. There is an upgrade to cloud project ongoing, where a pilot is expected to start Q4 2023.
✓ Decommissioning
✓ Development
✓ Exploration
✓ Operations
Pre-award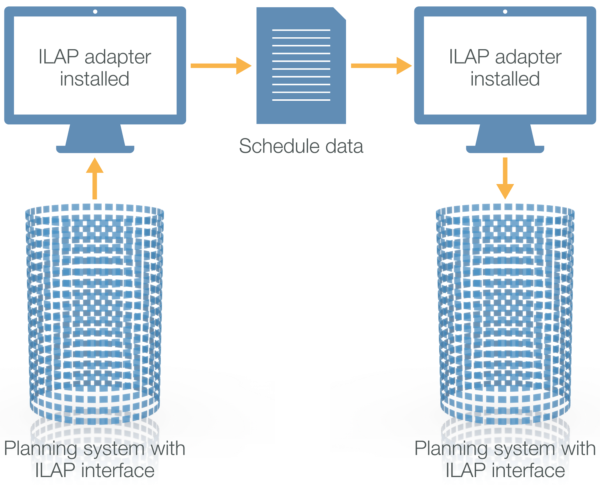 ---
---
Benefits
Translates the schedules from commercial planning tools to standard format, readable to other planning tools also equipped with the same interface


Unambiguous schedule information.
Avoid cost on manually entering schedule data into multiple systems.
Drastic reduction of both time and effort for sending and receiving schedule updates.
Enhanced data quality thus the schedule quality.
Reductions and optimisations of simultaneous activities in an area.
Standard for integration of schedules anytime, anywhere.
High quality structure of schedule.
Easier to perform quality assurance, analysis and transfer of experience.
---
FAQ
Which operators use ILAP today?
Aker BP, ConocoPhillips, Equinor and Vår Energi.
---